Indy Car
In the world of motor racing there is a well-known "Trifecta" of popular styles. These include (in order of general popularity) NASCAR, Formula One, and Indy Car racing. Generally, the fans of these motor sports will tune in and watch races and events on a regular basis, but where the Indy Car events are concerned there tends to be one race that pulls in tons of attention – the Indianapolis 500.
This race is actually where the Indy Car series gets its name. In order to differentiate between other open wheeled and single-seater car races, such as Formula One cars, the American Championship Car Racing organizers sanctioned the Indy name, and rely on it to distinguish the series today. Learn more about the Indy Car Racing and Indy Car Betting opportunities for you.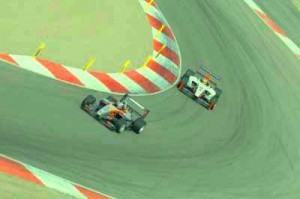 Though the looks of the Indy cars can often confuse fans, because the F1 racers are so similar in appearance, the locations in which races occur usually helps to clear up any misunderstandings. For instance, the Indy races don't normally take place on street courses, but are instead run on high speed ovals and for extremely long distances. Unlike the Formula One Racing and the Nascar Racing, the Indy Care Racing has a different style and attract different kind of audience.
Most races occur in the United States, but there have been some efforts at establishing non-U.S. venues too. For instance, there are some races in Canada, Brazil and Japan each year as well.
Wagering on Indy races is fairly similar to all other types of motor racing betting, and people can opt to bet on a driver (the odds to win wager), the team, the fastest lap times, matchup bets (which requires the selection of two drivers and choosing which will place ahead of the other at the end of the race day), and even the fastest pit stop times. There are also some championship wagers available as well.
Just like all other types of motor racing betting, it is advisable to do a bit of research about any particular team or driver before making the wager, as this vastly increases the chances for winning.